Jaguar XKE Parts
Parts & Accessories 60% OFF for your E-Type!
Shop for Jaguar Parts by Vehicle
Search by Part Description
or Part Number
Example: Jaguar hood leaper emblem
Jagbits is the leading source of top quality Jaguar XKE parts, E-type parts and accessories. We have an extensive collection of Jaguar XKE parts and accessories, as well as partners and suppliers worldwide that provide us with whatever parts and accessories currently not in our warehouses. Trust that when it comes to your baby, your Jaguar XKE, you can find the Jaguar XKE parts that you need here.
Talk to us about our wide range of parts for Jaguars – everything you need to give your Jaguar XKE the love it deserves!
Jagbits has XKEs in various stock interior, as well as thousands of Jaguar E-type parts and accessories. Sports car parts, XKE in particular, are our specialty.
The heritage of the XKE is firmly in our blood. After all, the Jaguar XKE is one of our most cherished cars in our collection. The features on the Jaguar XKE are just absolutely amazing. The history about your Jaguar XKE has brought about an XKE for the ultimate driving experience!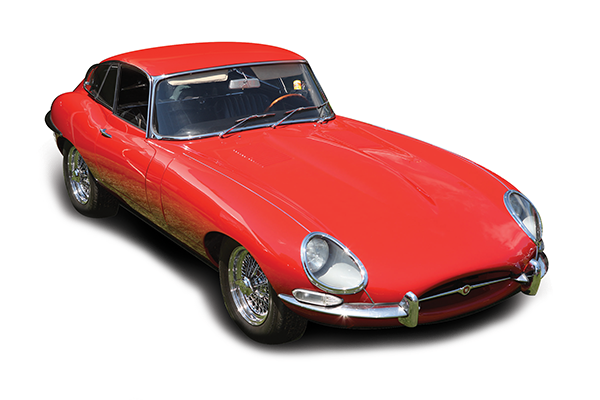 Parts & Accessories 60% OFF for your E-Type!
Turn to the Jaguar XKE when you want performance that's distinctively Jaguar.
Enjoy the features introduced in the Jaguar XKE, improvements to the XKE, the wheel of a Jaguar XKE and more of the performance associated with the Jaguar XKE.
Get premium Jaguar XKE parts from Jagbits. You get the top quality and performance you expect from Jaguars. Choose XKE for comfort, style and performance.
Our collection includes accessories 1961-1971 Jaguar XKE racing manual competition tuning, Jaguar XK140, XK150 and all XKE/ E-type parts. Look around and you'll find a large variety of parts and accessories for your Jaguar XKE. This includes a good selection of ignition components for your Jaguar including distributors.Plus, there are a range for brands for the Jaguar XKE.
The Jagbits team has all details about Jaguar XKE down! You'd be impressed to see what we have for you. Here, the XKE is regarded as a champion amongst cars manufactured by Jaguar.
Jaguar XKE parts by Jagbits are guaranteed: top quality, tested and comes with a 90 day replacement warranty.
Email:
info@jagbits.com
Toll free U.S. and Canada:
(888) JAG-BITS - (888) 524-2487
International:
+1-805-845-0426, Fax 1-805-845-0428