Your Best Source for New and Used Jaguar Parts

We have the largest inventory of new and used OEM original parts and excellent quality aftermarket parts. We supply parts for every model including XJ6, XJS, XK8, XJ8, S-Type and X-Type and for the brand new model year cars also.
Hundreds of salvage Jaguar cars are utilized with the lowest prices and largest inventory of any Jaguar auto parts supplier in the United States. Body parts and accessories can also be purchased at wholesale. Search for parts or accessories by model name, part number, or part description in the box on right. If you can't find the parts you are looking for phone us at 888-524-2487, International:+1-805-845-0426 or email us.
Shop for Parts by Vehicle
Search by Part Description
or Part Number
Example: Jaguar hood leaper emblem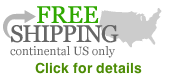 FREE GROUND SHIPPING ON JAGUAR PARTS ORDERS OVER $100!
Same day shipping to All 50 states from our California or Michigan warehouses. Most ground orders arrive in 3 business days (48 states only, additional charges for HI AK and all International orders will be applied). We also ship parts worldwide!
Why Shop Jagbits?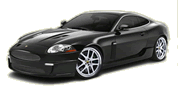 Jagbits has 25 years of experience selling new and used Jaguar parts. We quickly respond to inquiries and have had the same two salespeople answering your emails and phone calls for the last 10 years with a combined 50 years of parts experience. We know Jags better than your local dealer!
Our customer service is unmatched by our competition because we strive for 100% accuracy in our parts catalogs, with the goal to ship you the right part in three to four days. We research all our auto parts carefully. If we cannot test a used part to be sure it works perfectly we will not ship it. We can easily email pictures of new parts for identification purposes. See our Testimonial page for reviews of our service department.
Order Parts and Accessories Online or Call Toll Free: 888-524-2487, International: +1-805-845-0426