Your Best Source for New and Used Jaguar Parts

Jagbits has been selling Jaguar parts and accessories for over 25 years. We have the most accurate Jaguar Parts Catalogs so you can find the correct part quickly. We ship daily from our California and Michigan warehouses. We are the largest part suppliers for XJS, XJ6, XJ8, XK8, S-TYPE, X-TYPE and all other Jaguar models from 1979 to present in either factory original or quality aftermarket parts.
We have 100's of salvage Jaguar cars and the best prices and largest inventory of any Jaguar auto parts supplier in the US. Jaguar body parts and accessories can also be purchased at wholesale. Search for Jaguar parts or accessories by model, part number, or part description in the box on right. If you can't find the part you are looking for feel free to contact us by email.
Shop for Parts by Vehicle
Search by Part Description
or Part Number
Example: Jaguar hood leaper emblem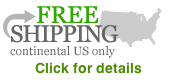 FREE GROUND SHIPPING ON JAGUAR PARTS ORDERS OVER $100!
(48 states only, additional charges for HI AK and all International orders will be applied). Same day shipping of parts to All 50 states from our California or Michigan warehouses. Most ground orders arrive in 3 business days! Jagbits also ships parts worldwide!
Why Shop Jagbits?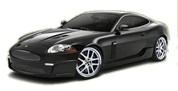 Jagbits has been selling new and used parts since 1994. We have had the same two salespeople answering your emails and phone calls for the last 10 years. They have a combined 50 years of Jaguar parts experience. We know Jaguars better than your local Jag dealer! We appreciate the chance to show you how easy buying parts for your car can be and you will save time and money if you choose us to be your part supplier.
Our service is unmatched by our competition. We strive for 100% accuracy in our Jaguar Parts Catalogs, getting you the right part in 3 to 4 days. We source all of our new and used Jaguar auto parts carefully. If we cannot test a used part to be sure it works perfectly we will not ship it. We don't waste your time or your money. We quickly respond to all phone calls and emails and can easily email pictures of new parts for ID purposes.
Testimonies
"You folks are great. I ordered my Jaguar parts online and do not think that I have ever received faster Internet service. I received the part right away and as ordered. I am truly a satisfied customer. Thank You." Gary S., California.
"I have always found Jagbits to be an excellant source for both parts and technical tidbits not found elsewhere. Keep up the good work!" Dave H., Texas.
"I easily found the parts I needed and placed my order online, but had some questions first so I called the customer service number, after hours mind you, and Gary still returned my call within 20 minutes! I ordered my parts next day air, and they arrived exactly as promised, in perfect condition. Gary let me know that one part wasn't in stock for next day air, but he expedited it to me as soon as he got it, for no extra charge and it arrived only a couple days later. He even sent me some diagrams to help with the installation process! Customer service like this is just unmatched these days. I will always order from Jagbits. Thank you!" Chris B., New Mexico
Order our Parts Online or Call Toll Free
888-524-2487, International:+1-805-845-0426



S-Type Parts


XJS Parts


XJ6 Parts


X-Type Parts