Jaguar XK8 Convertible Top Boot Covers
I have brand new boot covers for all XK8 model cars and I am putting them on sale for a limited time. Each boot cover is custom made to order and ships in 48 hours. They are a perfect fit and are made with the same material as the original Jaguar covers that sells for $900!! If you want to order a cover, please click the link below and include your complete VIN (Vehicle Identification Number) on the checkout form and I will supply the exact color for your Jaguar. Click here to order your new boot cover now!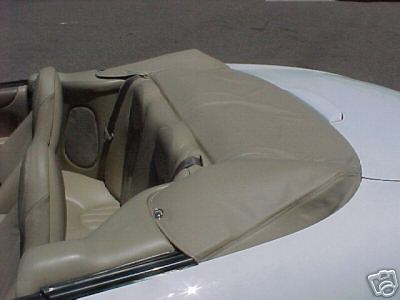 Can't find the new or used part you need? Complete the Jaguar Parts Request Form:
If you have any questions, just email us.

Return to JAGBITS home.